Rockwall Golf & Athletic Club (RGAC) – 2018 Summer Swim Team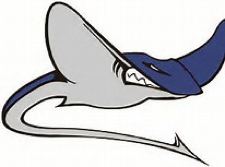 Home of the STINGRAYS!
Registration is currently OPEN! Click here for Registration Form
The Rockwall Golf & Tennis Club provides an educational and FUN environment for swimmers throughout the summer. We pride ourselves on creating a positive experience for children of all skill levels. Our goal is to teach the value of team cooperation, safety, hard work, and the pursuit of personal excellence. Through the Stingray Team experience, we hope to give your children memories and tools to help build a healthy and happy future. We take swimmers from ages 5 to 17, beginners should be able to swim a length of the pool without aid with their face in the water with some breathing patterns (head in/out of water). We will accept swimmers that can demonstrate the ability to perform basic strokes and can complete an entire practice with an attitude of wanting to swim. The first week of practice will be used as a "try-out" session for these swimmers. Final decision will be made by the coaches. The Stingray swimmers compete in the Dallas Summer Swim League and we are so proud to be the defending champions for our division.
Coach Wagner da Silva has been coaching at the Rockwall Aquatic Center with RACE since 2011. Prior to coming to Rockwall, he was a coach for 21 years in Wisconsin and he has over 30 years of vast experience teaching infants to Triathletes. Wagner was also named Wisconsin Age Group Coach of the Year for 2008 by his fellow coaches. "I enjoy working with these great young minds and I have so much fun coaching in the summer that never gets old."
Coach Kim Lester also coaches at the Rockwall Aquatic Center. She has joined us from AZ. Kim was a competitive swimmer and also has over 20 years of coaching experience as well as running her own swim lesson program in the past. Coach Kim has had the opportunity to coach next to Michael Phelps coach, Bob Bowman as well.
We do offer a swim lessons for kids to learn how to swim and also for kids that are trying to make it to a competitive swim team. If you are interested in lessons please contact me at rockwallswimming@gmail.com or 608.335.2318
Swimmer's assessments will take place May 16th between the hours of 5:30 and 6:30pm at RGAC - 2600 Champions Dr, Rockwall.
Practice schedule & Fees (Make the check out to Wagner DaSilva):
- Practice times - last week of School:
May 26th Saturday: 11& Older 7:15am to 8:15 - 10 & Under 8:15 to 9:00
May 29th Tuesday: all ages 6:30pm to 7:30
May 30th wednesday: 10 & Under 4:00pm to 4:45 - 11& Older 4:45pm to 6:00pm
- Practice times - Summer Schedule: Starting June 4th, Monday - Friday
8 & Under - Novice 9:10 - 9:50am - Members $220 - Non-Members $260
7 – 10 - yr - Advanced 8:50 - 9:50am - Members $250 - Non-Members $290
11 & Older 7:15- 8:45am - Members $280 - Non-Members $320
Swim meet schedule as well as other important dates click here.
Swim Suit- you can purchase any competition suit that is navy blue.
Swim Team Registration(Registration is currently OPEN!) form please click on registration form or you can request one by email, please contact Wagner da Silva at rockwallswimming@gmail.com ---- Registration is open, we do ask that you register as soo as possible so we can plan ahead! -----